Soft Pet Teeth Two Finger Brushing Finger Cots | Dog Toothbrush | Oral Cleaning Tool
Introducing the Soft Pet Teeth Brushing Finger Cots – the perfect solution for pet owners who want to keep their furry friend's teeth clean and healthy!
These finger cots are designed to fit comfortably over your finger, allowing you to easily and gently brush your pet's teeth and gums. The soft bristles effectively clean teeth and help to remove plaque and tartar buildup, promoting good oral health in your pet.
Regular use of these finger cots can help prevent bad breath, gum disease, and other oral health problems that can cause discomfort and pain for your pet. The finger cots are easy to use and provide a more comfortable and controlled brushing experience compared to traditional toothbrushes.
The Soft Pet Teeth Brushing Finger Cots are suitable for pets of all sizes and breeds, and are an affordable and convenient option for pet owners who want to maintain their pet's dental hygiene. They are made from high-quality materials, ensuring durability and long-lasting use.
Invest in the Soft Pet Teeth Brushing Finger Cots today and give your pet the gift of good oral health. With its soft bristles, easy-to-use design, and affordable price point, these finger cots are the perfect tool for maintaining your pet's dental hygiene and improving their overall well-being.
Features Of The Soft Pet Teeth Two Finger Brushing Finger Cots
1.Efficient cleaning: these finger toothbrushes for pets with soft natural fibre ensure gentle teeth brushing of your pet, are healthy and comfortable and do not damage the gum of your pet. At the same time, the fabric dog finger toothbrush can effectively help your pet remove pests, tartar and food residues and thus to remove dental diseases. avoid.
2.High-quality materials: natural fibre and nylon material with thread design, for people, the material is very comfortable and firm enough, not easy to fall off. For dog and cat, the thread design means more friction, guarantees great, easy and easy cleaning performance
3.360º ergonomic design: the dog finger toothbrush corresponds to the oral structure of the dog, which is more comfortable and comfortable. Allows easy cleaning of the entire mouth in just a few simple steps, effectively eliminates plaque and tartar, prevents oral diseases and refreshes your pet's breath. 360 degree design provides thorough teeth cleaning for your dog or cat.
4.Easy to fit your finger: the opening of the finger toothbrush is 2.4 cm in diameter: our finger toothbrushes are tight enough to not slip from thin fingers, and flexible enough to easily fit most fingers.
5.Reusable: our cleaning tools for dog cats make cleaning the teeth of your pet easier. Simply wear your fingers to clean the teeth of your pet. This toothbrush is reusable, easy to clean and can be recycled.
Specifications Of The Soft Pet Teeth Two Finger Brushing Finger Cots
Colour: White.
Material: cotton + nylon
Package:
8 x dog toothbrush set
12 x dog toothbrush set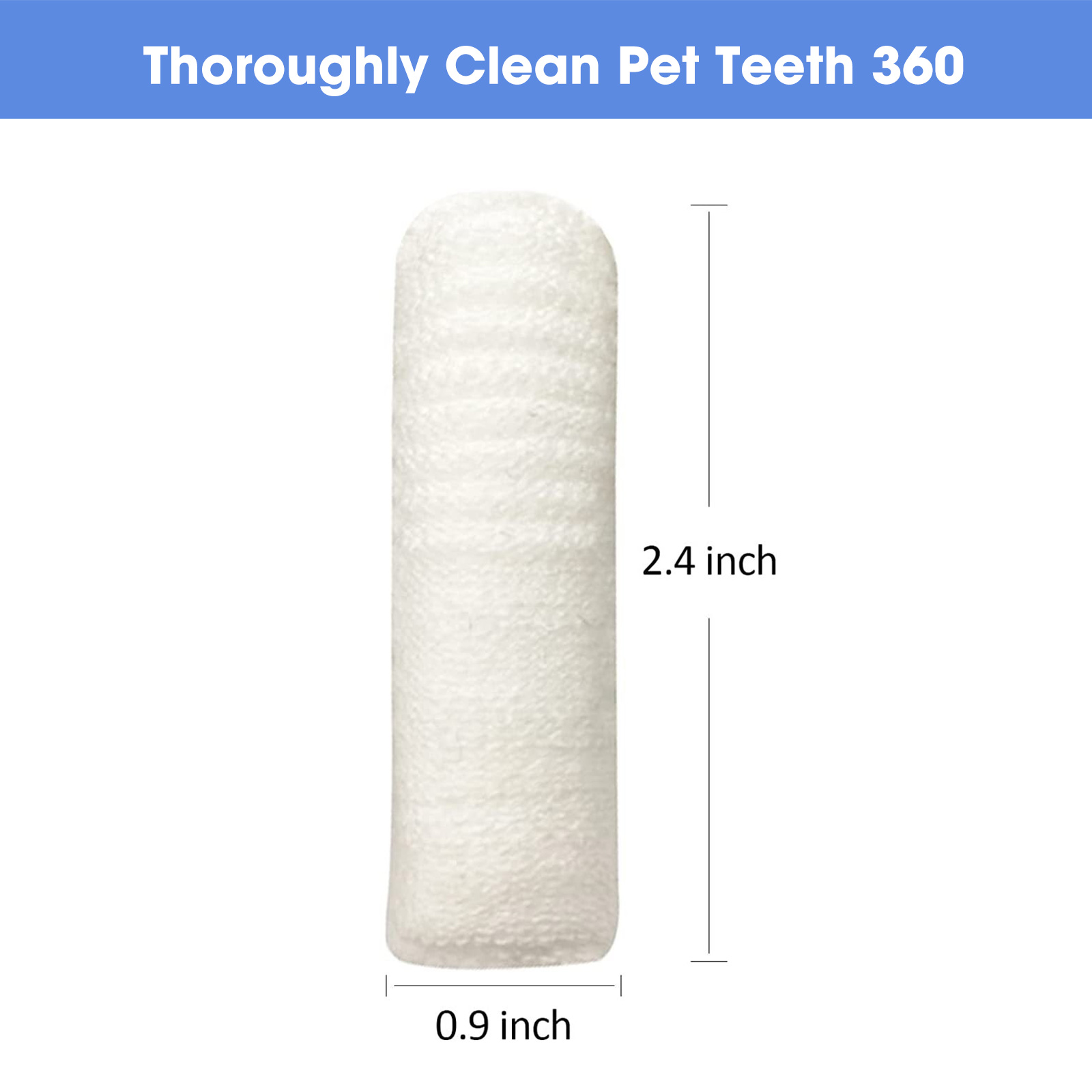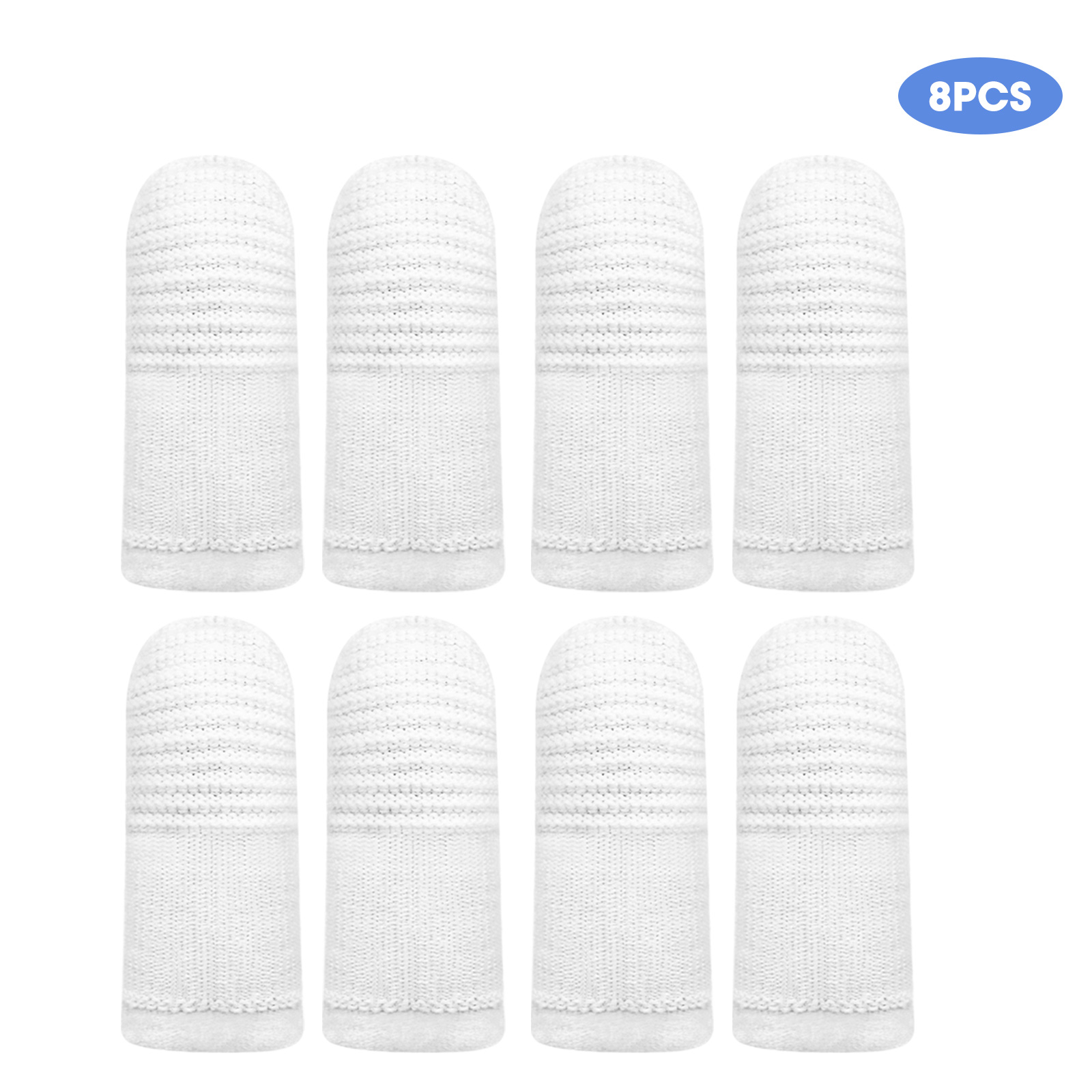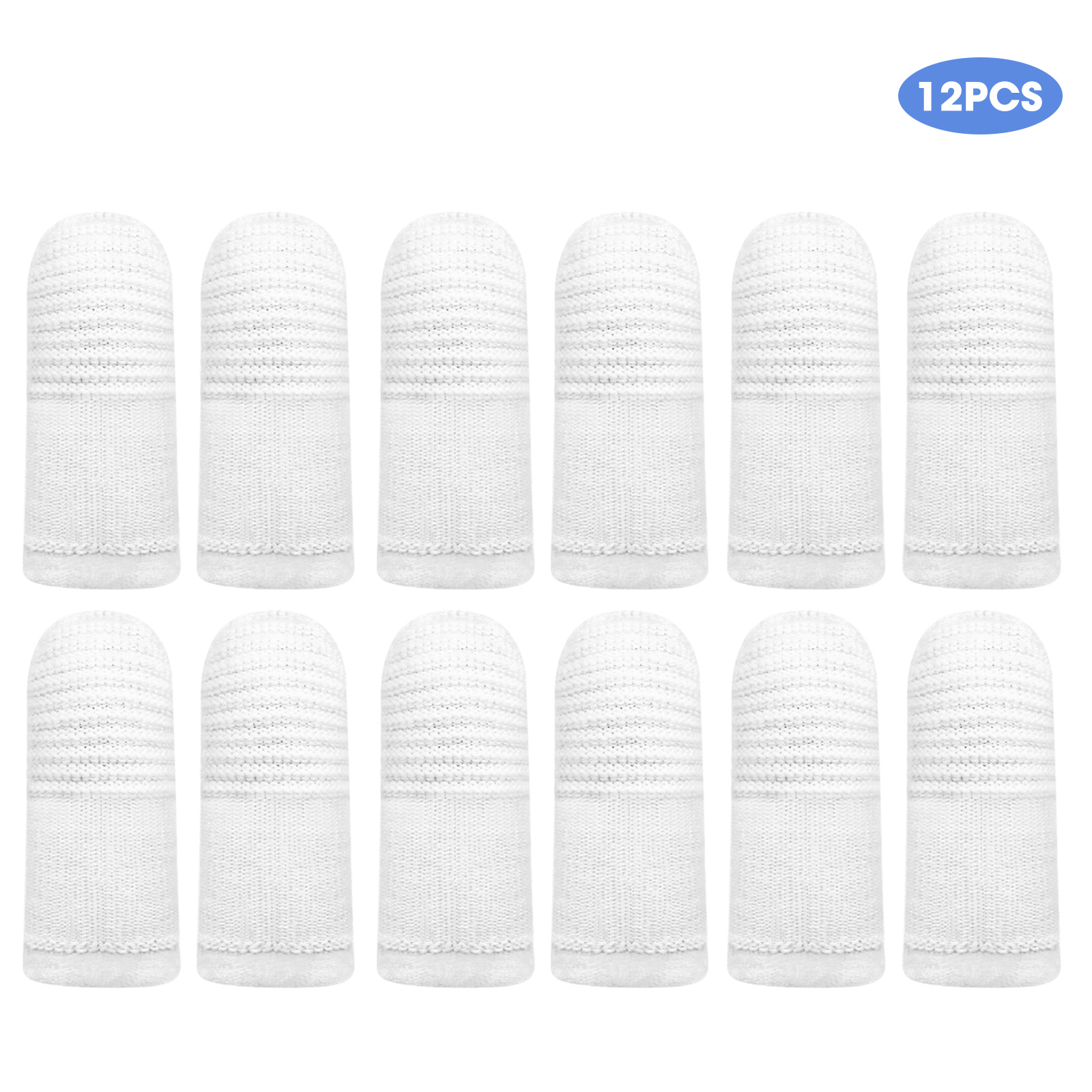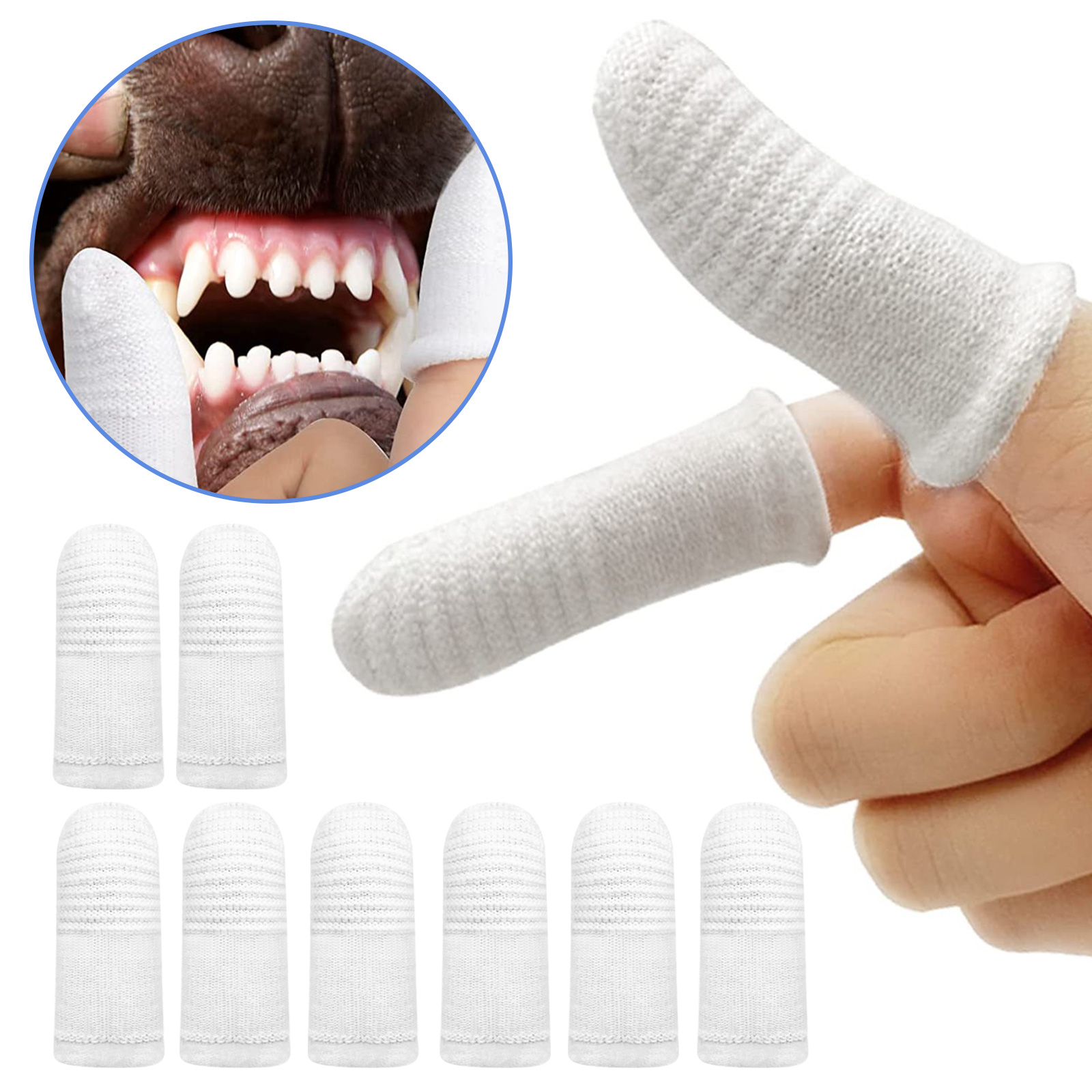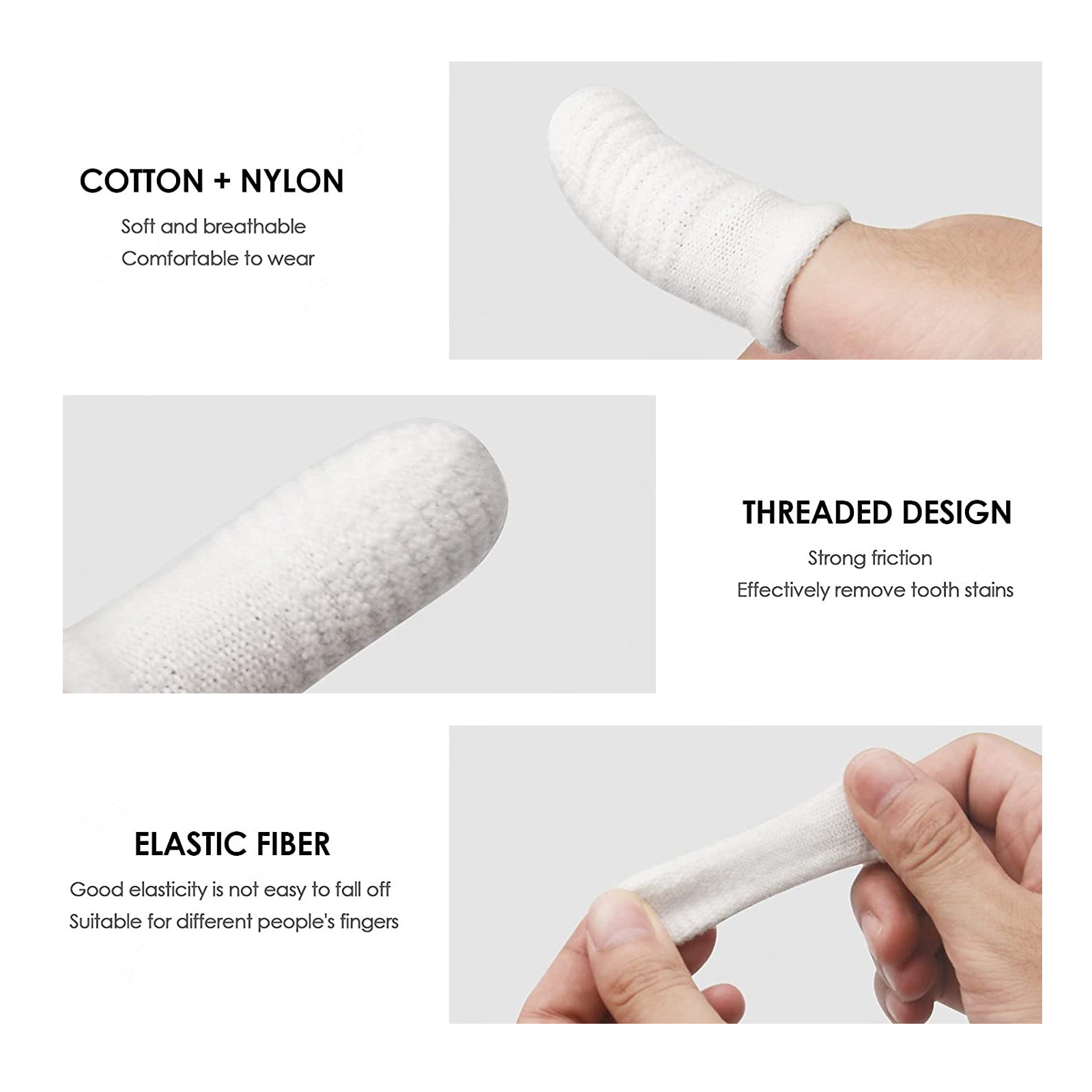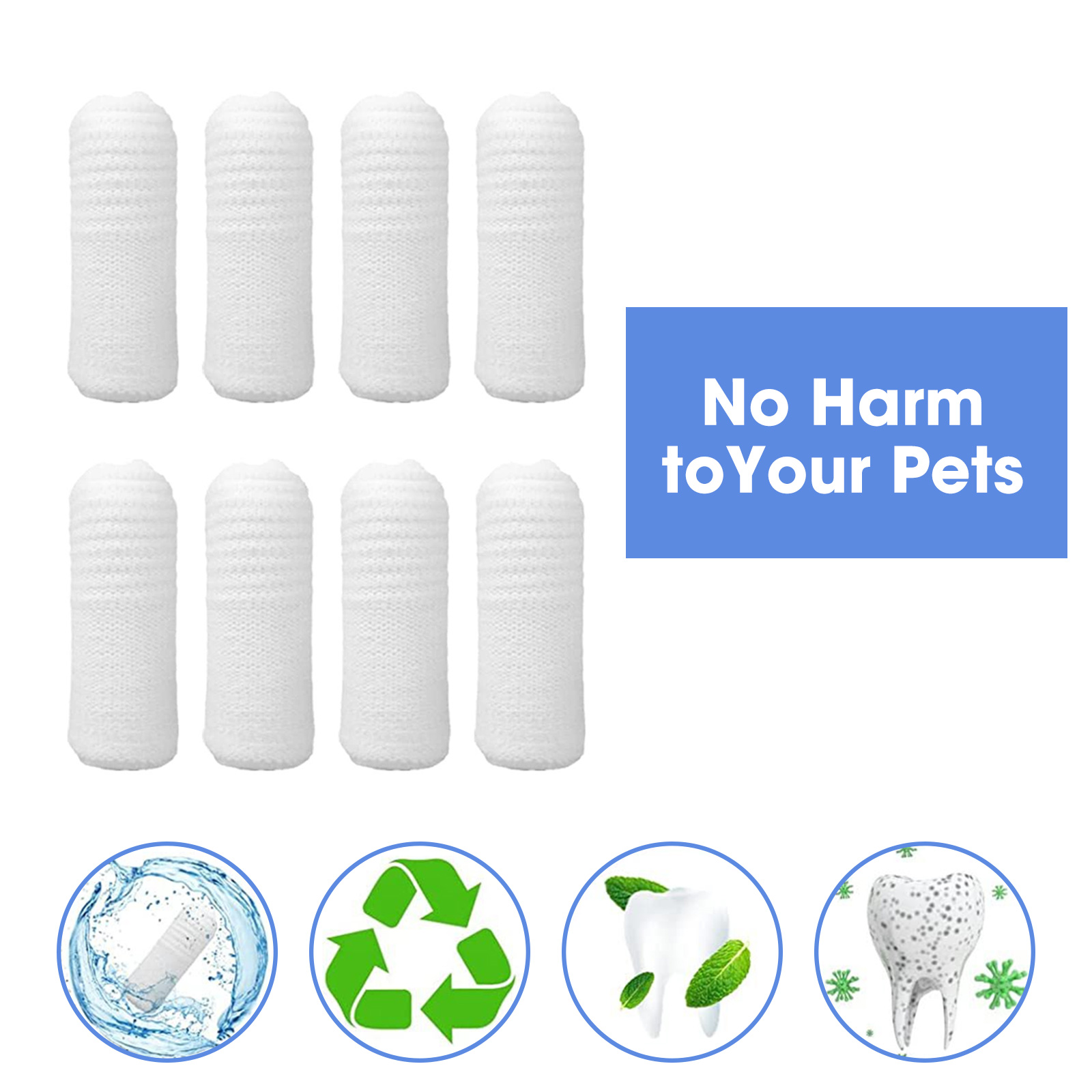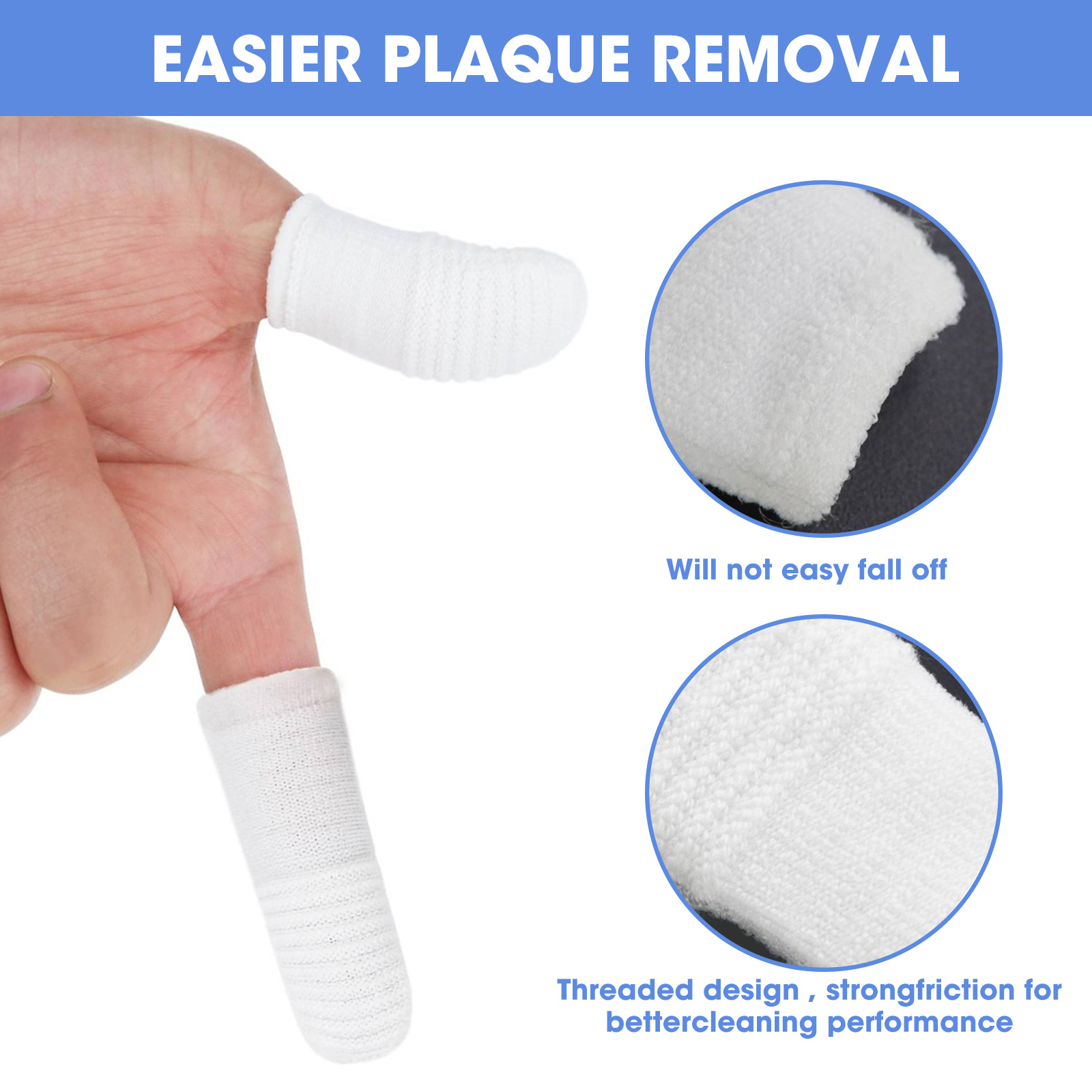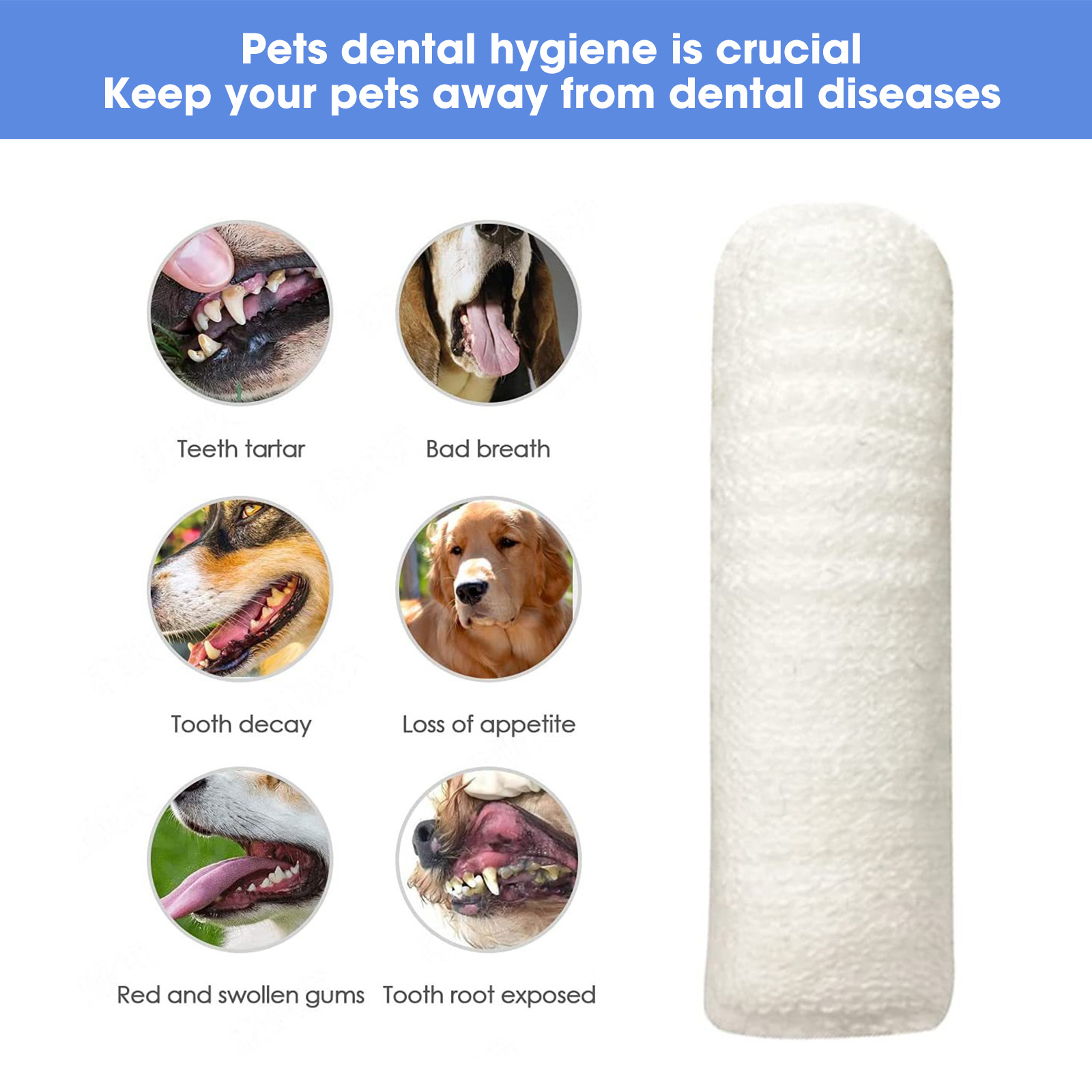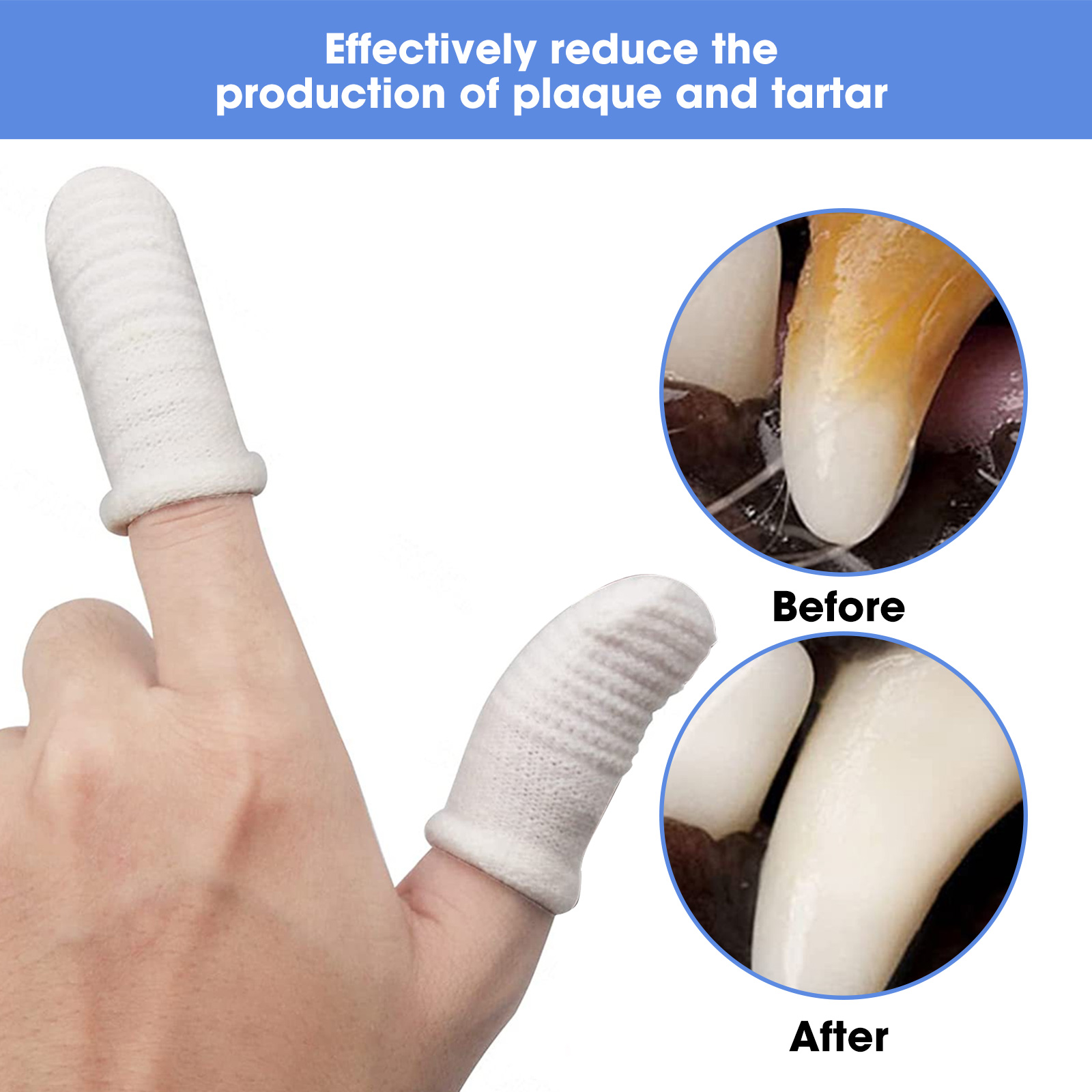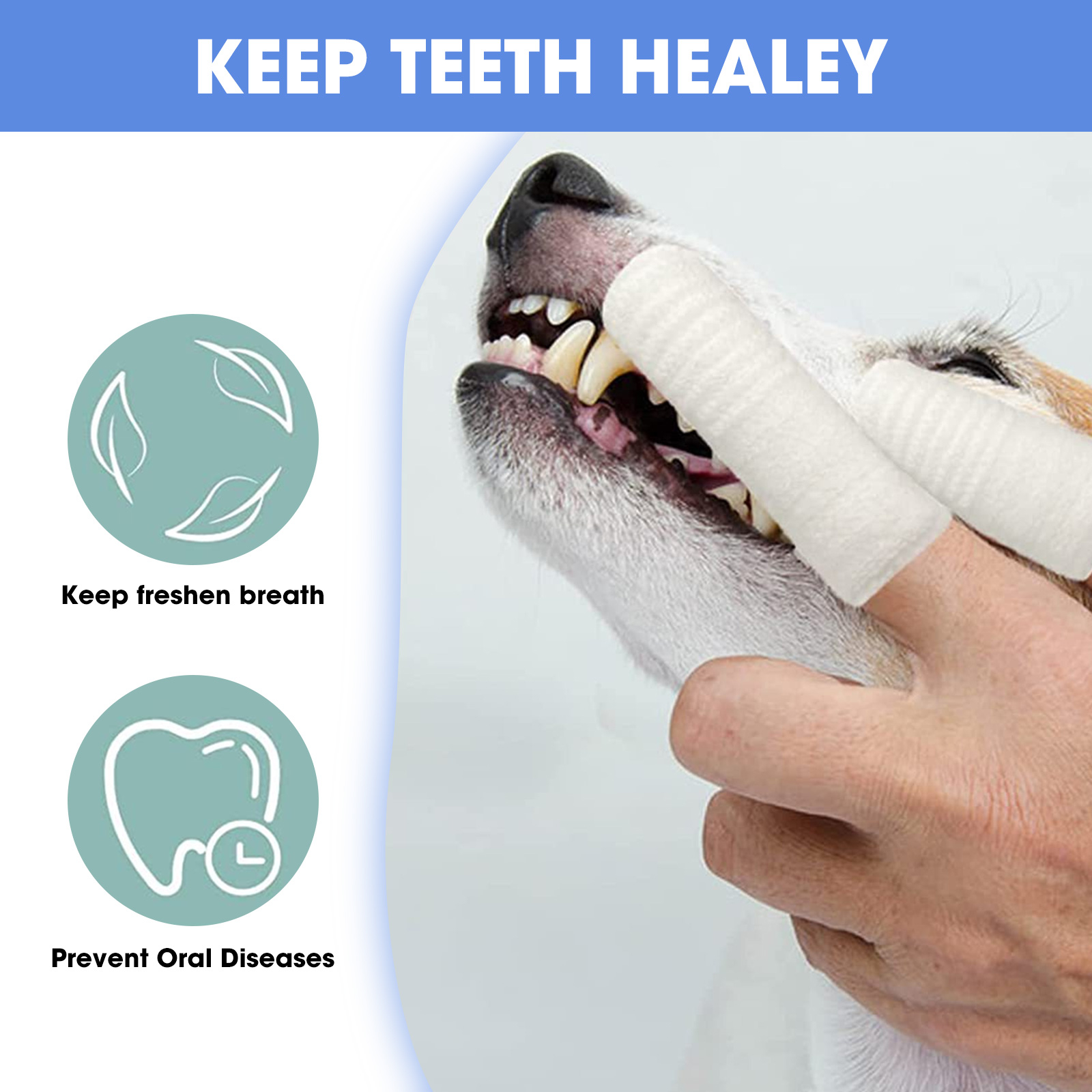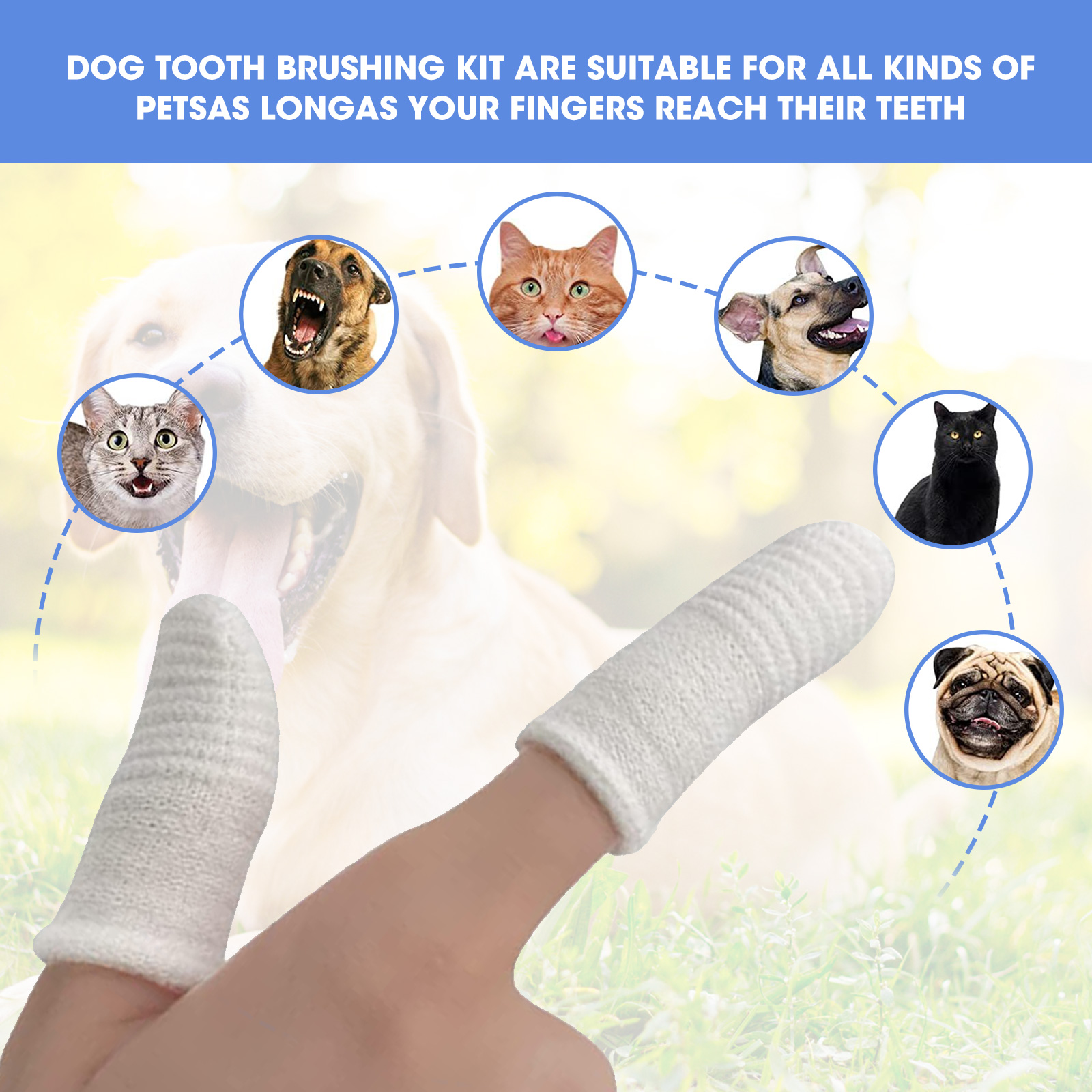 You can also check out our blog here. Best Dog Sweaters For Winter | For Small And Large Dogs.
Specification:
Soft Pet Teeth Two Finger Brushing Finger Cots | Dog Toothbrush | Oral Cleaning Tool
| | |
| --- | --- |
| Applicable Dog Breed | Universal |
| Origin | Mainland China |
Shipping And Payment FAQ
There are two key factors that will affect the time you receive your items.
Processing Time: After receiving your order,we require some time to test the product to ensure its quality.The exact processing time varies depending on the item. The average processing time is 3 working days. But this can also be affected by the item's stock status. For small quantity orders,the processing time is 1-3 days while larger quantity orders may require 2-5 working days.
Shipping Method: Shipping time may vary from country to country based on selected shipping method and destination country. Below table provides a rough estimation on our shipping time to some of popular countries.
| Country | Shipping Time |
| --- | --- |
| United States | 5 - 18 days |
| Spain, United Kingdom, Italy, Germany, France & Portugal | 5 - 20 days |
| Netherlands, Greece, Poland, Hungary, Slovakia, Czech Republic | 5 - 20 days |
| Japan, Korea | 5 - 28 days |
| Brazil | 5 - 33 days |
| Thailand, Singapore & Malaysia | 10 - 38 days |
| Australia | 5 - 28 days |
| Other Countries | 7 - 30 days |
Shipping Table
Note: This is a general guide and delays may be caused by force majeure, natural disasters, inclement weather, war, public holidays, and factors outside our control. 
Payment Method: Geekyviews.com accepts all kinds of debit cards, credit cards, direct bank transfer, and Paypal as secure payment methods.
Soft Pet Teeth Two Finger Brushing Finger Cots | Dog Toothbrush | Oral Cleaning Tool